Paulette White
Founder and CEO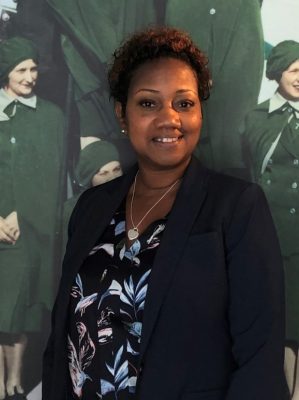 A9 Consulting Group is a Woman owned business founded by Paulette White. Ms. White holds a Bachelors Degree in Business Administration and over two decades of public and private sector management experience. Known for her commitment to understanding the customer and focusing on points of value that matter most, Ms. White insists that all Consultants working under A9 remember that the focus is finding areas where your business could be more productive and successful and then helping you develop the path to get there.
Martin Morales
Consultant
Martin is a U.S. Army Veteran and holds a bachelor's degree in computer science. Martin has proved to be an extraordinary force in the realm of project coordination and management with a strong focus on the client experience. Known for his commitment to understanding the needs of the customer, Martin has established himself as a true luminary in the sustainable energy space. With a 10-year track record of managing projects for both corporate and private clients, Martin has solidified his reputation as a trusted partner for those looking for scalable solutions.
During his time off Martin likes to travel, cook, and spend time with family and friends.
In his
own words, "
I'm excited to join the A9 team and looking forward to partnering with our clients to make sure they have a seamless, rewarding, and ultimately transformative experience.
"